One afternoon, after playing with Daddy in the basement, Logan came upstairs to find this invitation waiting for him. We had lots of left over Valentine's Day hearts in our craft supplies, so I decided to use them up, but this activity can clearly be adapted to practice any shape. I simply hung up some clear contact paper with the sticky side facing outwards. I secured it to the wall using painter's tape (from the dollar store). I learned the hard way not to use regular masking tape on the walls!
The kiddo got right down to inspecting the supplies. There were lots of different kinds of heart shapes, pom poms, cut pipe cleaners, and tissue paper. He started this activity right away. His favorite thing to do was to re-position the pipe cleaners and pom poms.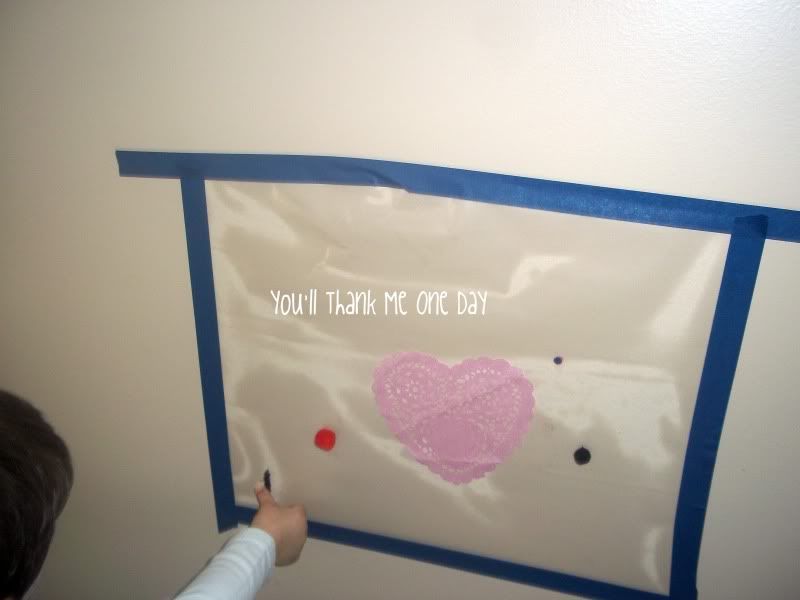 I left this out for the whole day and he revisited throughout the day. I did have to end up taping the pipe cleaners down because they kept falling off, and "messing up" his line.
Logan actually really enjoyed this activity and it was interesting to see how each time he visited it, that he focused on something different. This activity could also be easily adapted to fit any holiday, color, or shape theme!