This week the kiddo and I are talking all about rainbows and colors! One night while he was sleeping I mixed up these sensory bottles. I wanted all the colors of the rainbow, but I ran out of bottles so I left out indigo. I sealed the bottles and taped them, but if you are working with younger or a large group of kids, I would definitely hot glue the caps.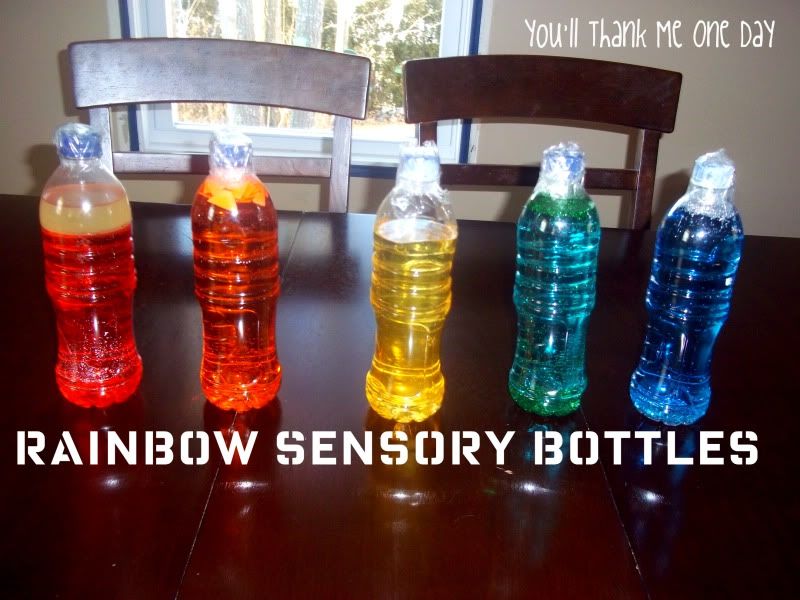 I wanted to make a couple of different kinds of bottles, so I used oil and water, pieces of foam, water beads, and glitter in the various bottles. When Logan woke up in the morning, he made a beeline for the bottles.
He immediately investigated each one. His favorites were the oil and water and the ones containing glitter.
He visits them throughout the day and seems to really enjoy taking a quiet moment to observe the contents of the bottle. He has also incorporated them into his imaginative play. He pretends that they are magic potions. Have you ever made sensory bottles? What do you put in your bottles?