To help celebrate Saint Patrick's Day, my little leprechaun and I whipped up some rainbow stew. I had never made it before, but it required stuff I already had on hand.
1/3 cup of sugar

1 cup of corn starch

4 cups of water
Pour all the ingredients into a pot and heat until it thickens. Our "stew" was very hot so I had to let it cool for a while before proceeding to the next step.
Once it was cooled, I filled as many Ziploc bags as I could. I let my little guy squish it and explore it without any added color. Next I added some food coloring to various areas of the bags and sealed them shut. I do recommend squeezing as much air out of the bag before sealing and then taping shut.
We created three different bags. The
blurriness
in this picture is not your eyes playing tricks on you, but I had to include it because Logan's wrist still looks like a baby's in this picture, if I squint hard enough.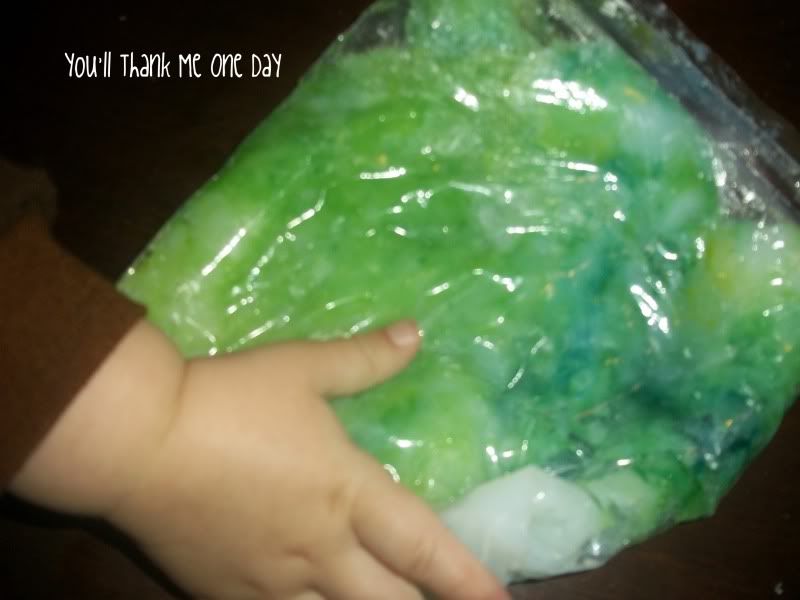 We made one bag orange and the other green. Logan had the best time squishing the bags and watching the colors magically appear. I must admit, I too thought it was quite fun!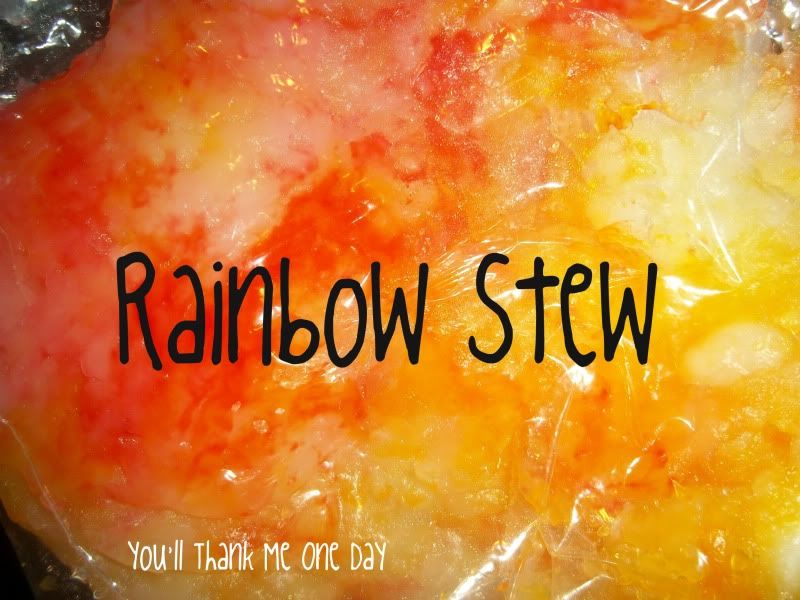 The last bag Logan suggested we add all the colors. It looked just like rainbow stew!