The first thing I pinned is Alphamom's shamrock hat! I need to be honest, I love anything that resembles a hat that I can stick on my kiddo's head and commemorate by taking a picture. The fact that this is created out of a paper plate makes it even more fun! Click on the link to get even more ideas for other holiday hats! I think I'll be making them all!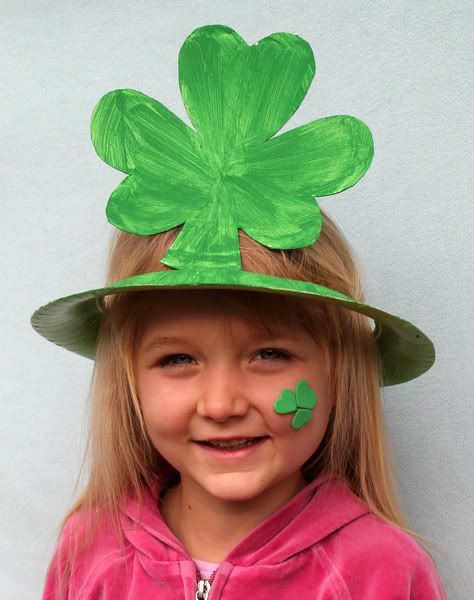 I may have mentioned a time or two that I adore hand print art. Logan is growing so quickly that I like to remember what his hands look like at any given point of time. This little leprechaun from Meet the Dubiens is completely adorable!
Another leprechaun activity is is one from Crayola. I can already imagine my peanut drawing the face on him! I'm sure it would be a frowning face, since he just learned that he can draw them and insists on drawing them on everyone!
Finally, these rainbow car painting are so much fun! I love that this activity is great for a variety of ages and the results will be different but beautiful for each individual!
Want to see what else I am pinning? You can follow me here!