The bullfrogs are out and about, making themselves known with their loud noises. We spied some at a pond the other day, and when we got home, Logan requested to play with his frog toys. I picked up the frogs at the Dollar Tree a few months back, and since our
turtle sensory bin
was such a hit, I figured I would kind of recreate the bin with frogs.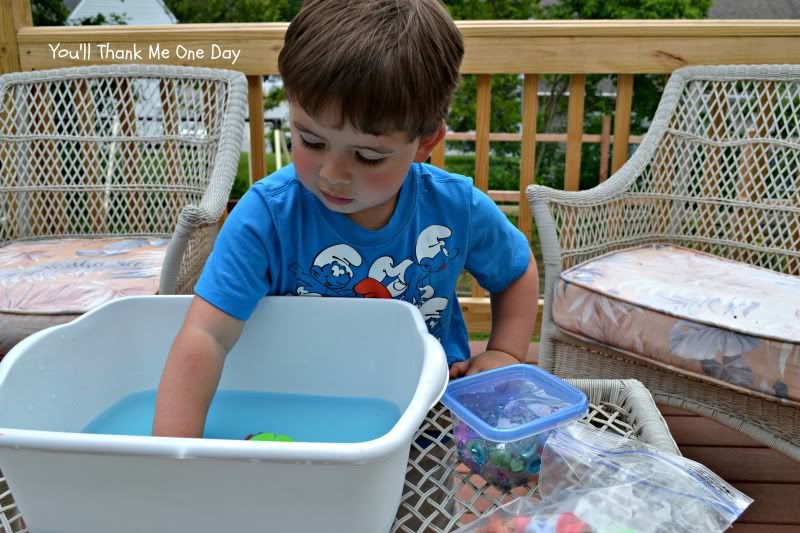 I set out floral stones and the frogs. From a couple of colored on pieces of foam, I cut out lily pads. If I made the lily pads large enough, the frogs were able to sit on top of them and float on the water.
This is incredibly cool to a three year old. Soon, we had more scissors and foam out and were soon up to our ears in lily pads. He carefully placed them in, and then declared, "Now the frogs just want to swim."
I really enjoy creating simple small world/ sensory bins for my super imaginative pretend play loving kiddo. Since it was warm out, but not hot enough for bathing suits, the water gave him an opportunity to cool off without getting too wet. Have you created a small world or a sensory bin lately? Hop down to the comments, I would love to hear from you!