Summer just lends itself to some good old fashioned fun with chalk. We recently went from a stone to paved driveway, and it is one of the best thing ever. That's according to me, the kiddo, and probably my husband come winter time when he has to shovel lots of snow. The best part is that it is like one gigantic piece of paper that you can draw all over, then wash off, and start again.
One early summer day, Logan and I rounded up a bunch of his animal figurines and his Fisher Price farm and headed outside. He wanted to make pastures for all of his animals, so he started drawing each one with chalk and then carefully arranging them in their new homes.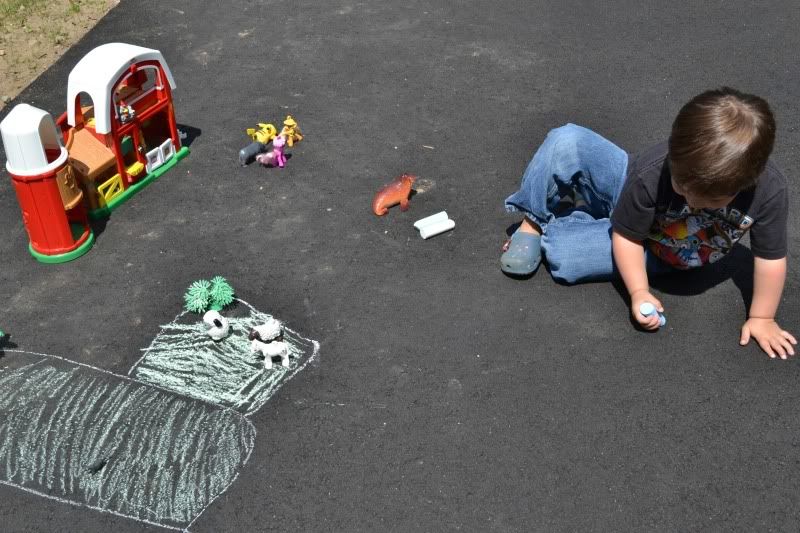 I wish I had taken a picture of the finished product, but we were having too much fun playing, and it slipped my mind. It got to be quite the expansive farm, rich with ponds, streams, bridges and pathways, and large trees for the animals to rest under. It was fun to watch his imagination at work, and I loved that he made sure each animal had a way to get water. His favorite part of the project were his horses, because one was sporting his favorite color.
He even had some non-traditional animals at his farm. Maybe it was an animal sanctuary, but either way, we embrace non-traditional, and any and all of the new friends that the "farmer" decided to bring home were welcomed.
We like real life animals too. Our little puppy was having a fine time watching from his very own sanctuary!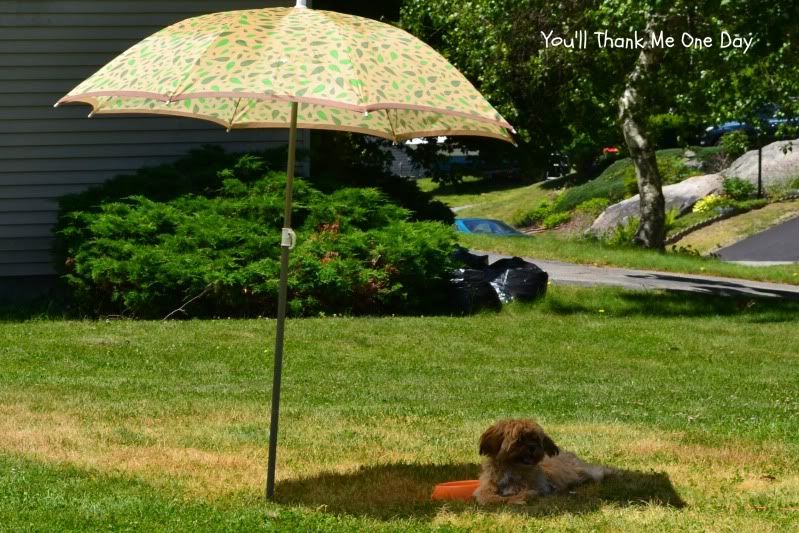 Have you ever brought inside toys outdoors? It really gives them a whole new life, and makes them novel again!