One of the items on our
summer bucket list
is snap painting. We have never tried it before, but now I am certain that we will do it again sometime very soon. The whole thing was quite easy to set up. I grabbed an oldish pan and covered it with tin foil. Then I took a couple of rubber bands of different thicknesses and put them around the pan.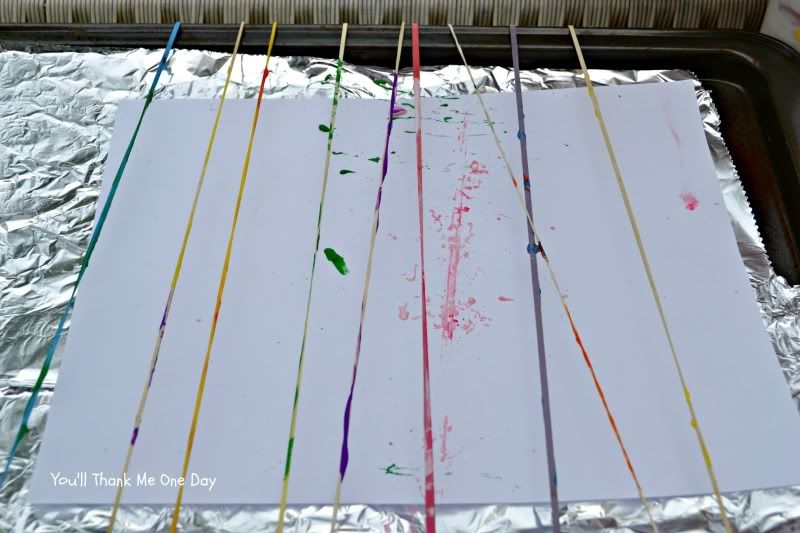 We added some paint to the rubber bands, and then the little guy outfitted in fresh play clothes, snapped away.

We made so many prints, and each one was unique.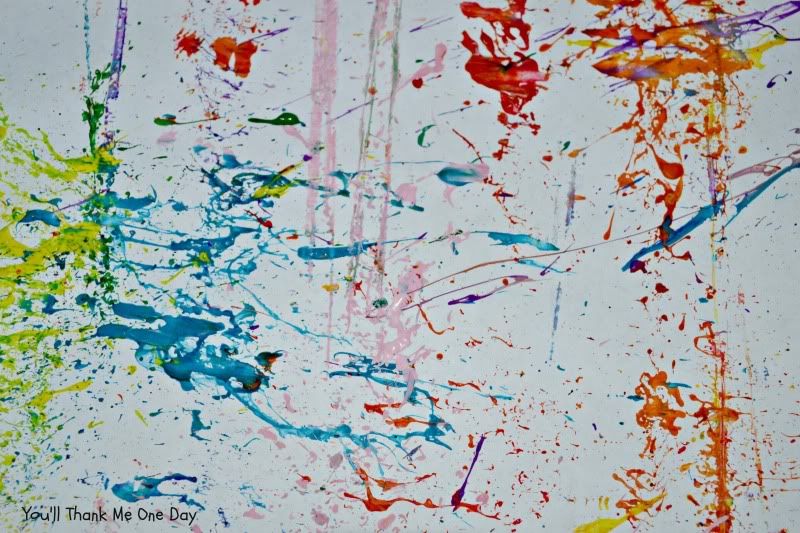 By the end, we were both splattered with paint, but luckily we wash off, so I plunked the little guy into a bubble bath after all the fun. We used plain printer paper, but next time I am thinking that we might use card stock. These prints would make gorgeous blank note cards. I'm sure Logan's grandparents would love finding one of these gorgeous prints in their mailbox along with a little note!