Today, I wanted to share a project the kiddo and I worked on that went over even better than I imagined. I have seen fairy gardens that other people had created all over the Internet.
I wanted to be one of those people. After all, don't we all need a little magic in our lives?
I was enthralled. My little guy loves all forms of pretend play particularly ones involving little worlds, so I knew that this was definitely on my list of things to attempt.
Logan decided that instead of a fairy garden that this would be a gnome garden. The gnomes quickly turned into Smurfs. The first thing I had to procure was a vessel that would encompass this little world. I found a super cheap planter at The Christmas Tree Shoppe. I didn't do anything special except fill it with dirt and then pack the dirt down.
Next, we stopped at a big craft store (A.C. Moore, to be exact), and bought three bird houses. We painted them decorated them and sealed them with a top coat in hopes to make them weather resistant.
Finally we added some ground cover, a spray painted glad ware container for a pond, and planted some gorgeous teeny tiny flowers for Smurfette to pick.
Finally, our Smurf village was created and the results were completely smurfy (at least according to Logan).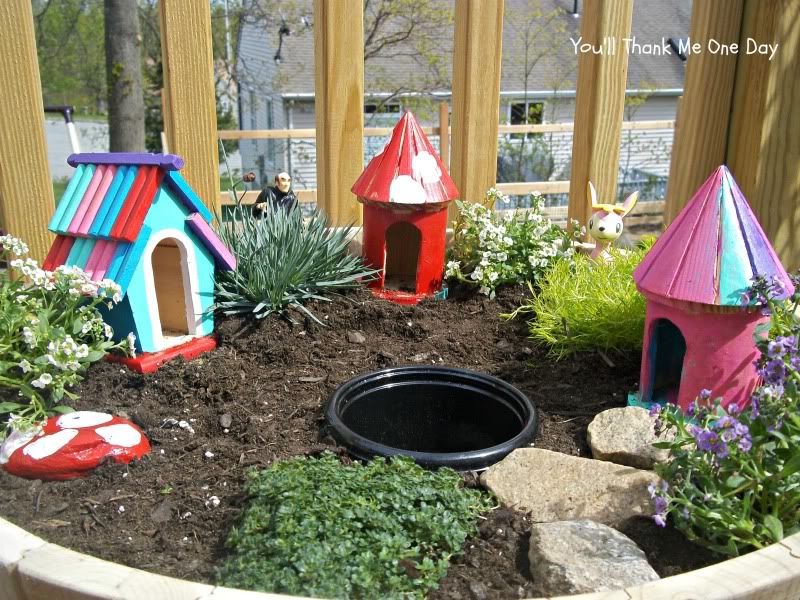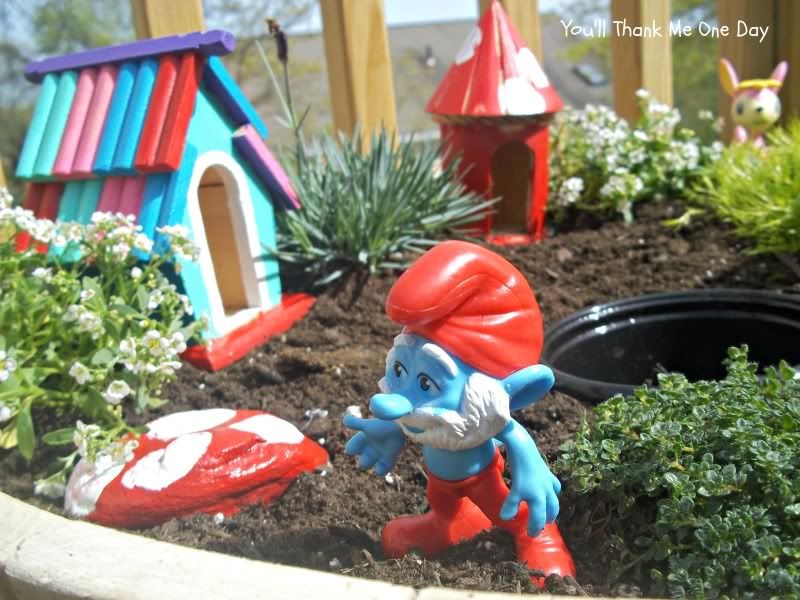 Logan has been playing with it every day, rain or shine. Our ground cover was creeping thyme and another kind of moss which will sprout tiny white flowers.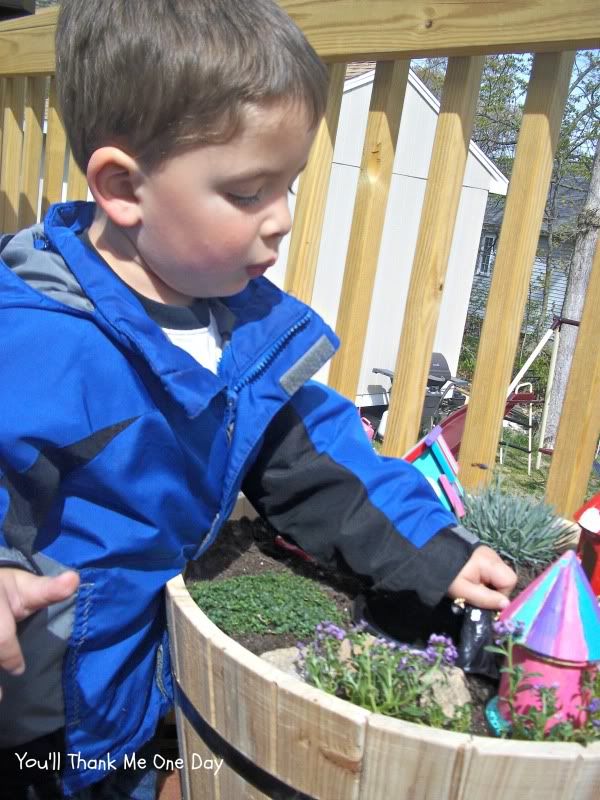 I do have peg dolls that I purchased that we may eventually use if the novelty wears off.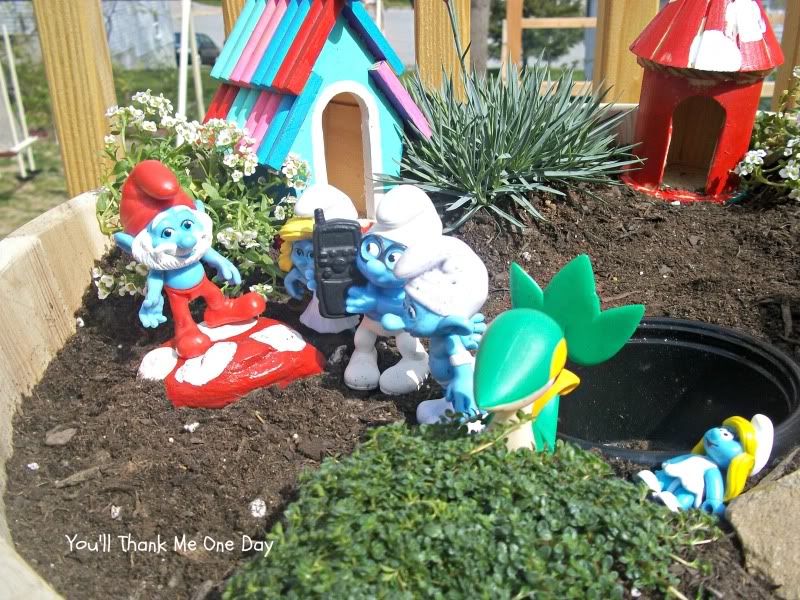 But for now Smurfs are where it's at, gigantic 90's cell phones and all. (I'm looking at you, Brainy Smurf).
Update: The Magic Onions is hosting a fairy garden contest! I have entered and you can too if you have created one! Click on the picture to take you to the link up and check out all the other amazing fairy gardens!